Merry Christmas
A Christmas message from Mukinyai, rather than more chat from the UK! Joseph Gatu, Project Manager writes to you after his first year in the job.
Dear Partners,
It is with great joy that I bring this Christmas message from Mukinyai, Nakuru-Kenya in the Great Rift Valley.
The year 2020 has been an interesting year being my first to be part of the Feeding Futures team. We have gone through a fair share of successes and challenges especially during the Covid-19 period. Even with all this, God has been faithful to His word in Jeremiah 29:11 and more so in provision of spiritual nourishment for us as an organisation.
Your support this year through prayer, time and finances has enabled us to continue with the good work of supporting the community. All the stakeholders engaged in the programme from the government representatives, school management, a recently formed clergy group representing local churches and Feeding Futures staff have all shown their commitment in running of the activities related to school feeding.
We have had these 3 major activities this year (see photos overleaf) –
Strengthening community partnerships,

Agricultural training (field visits and school farms) and

Provision of school meals to all pupils – all that have registered exponential results and potential which has been through the hand of God.
The school leadership has been working towards establishing sustainability of the program by growing their own maize, beans, sorghum and vegetables to be consumed once they gradually continue taking over half of the lunch costs and full breakfast costs. The children of Mukinyai Primary School have been well fed and will continue to receive meals all through which has been supported by you. Food may sound as a normal thing but to the children here it means a lot.
As the Program Manager attached to the activities, it has been a good year working with the supportive team with a bigger role of ensuring there is community involvement and community mobilization for sustainability. This has been a gradual working progress that started to be successful towards October. The community has always been
present whenever called upon for planting and crop harvesting activities without charging for the labor as is usually expected.
The community of Mukinyai appreciates you in helping them realise their full potential in coming up with local solutions to the challenges that they face. We hope and pray that you continue being with us in this journey and that the Lord will bless you, your families, friends and churches.
Happy holidays, merry Christmas and a prosperous new decade.
Joseph Gatu
Strengthening community
partnerships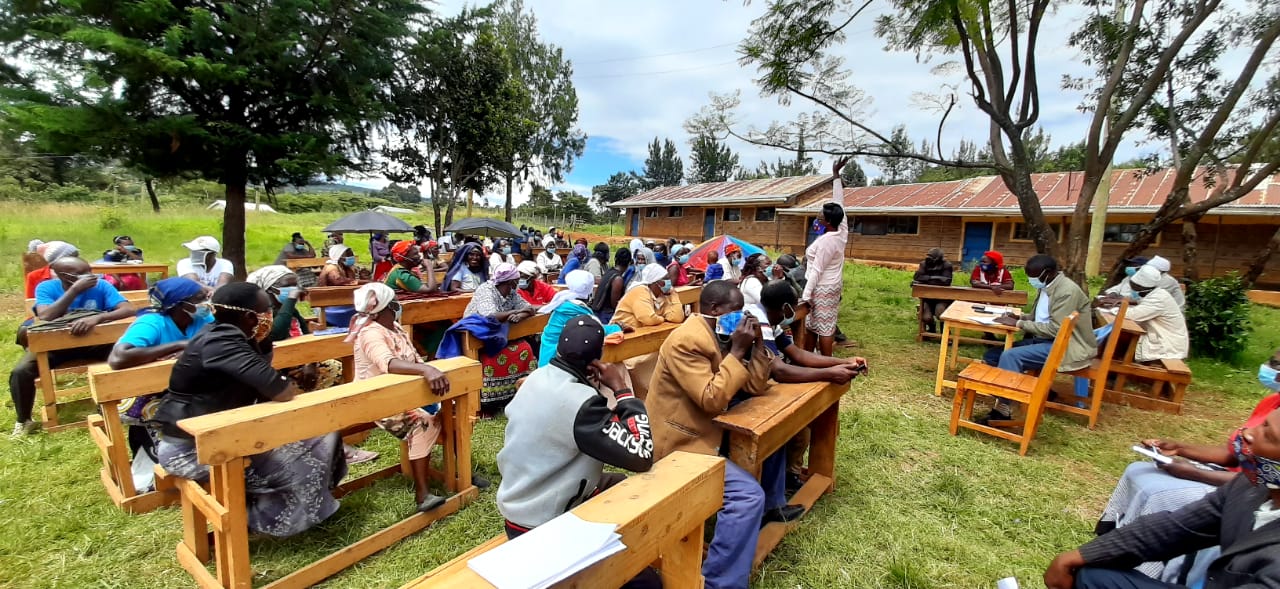 School Parents' Meeting with the head teacher to discuss how they will work towards feeding their own children at school in 2021. As parents increase their crop quality and yield they either provide food or money as payment towards the cost of school meals.
Agricultural training
(field visits and school farms)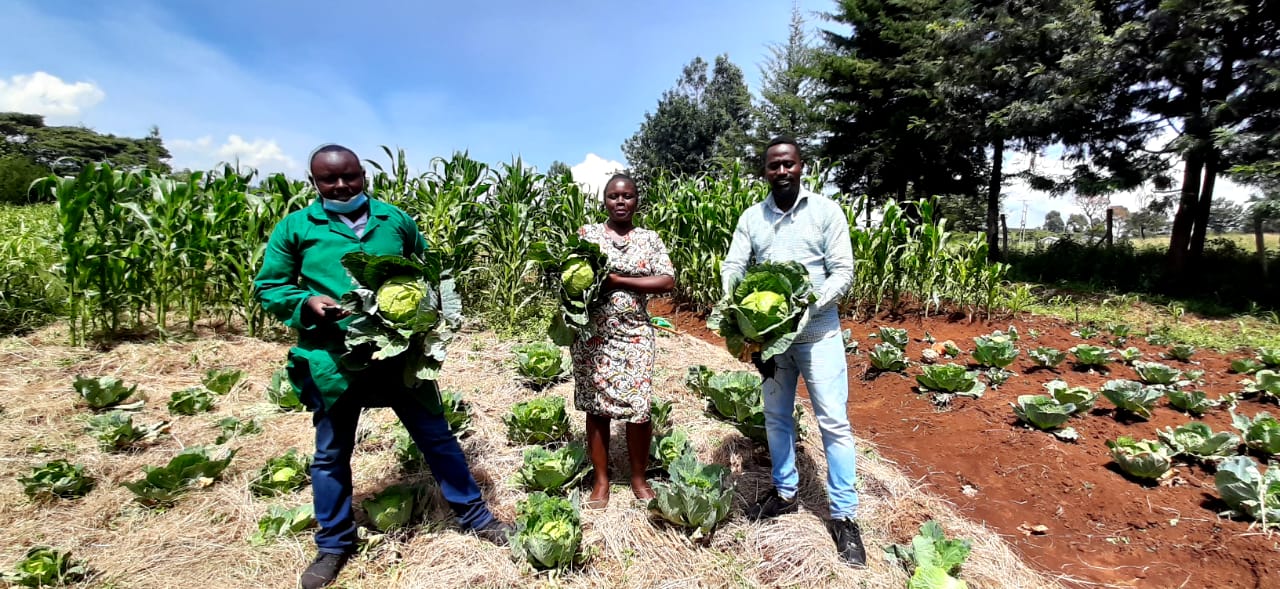 Our Team (Joseph, Naomi and Sam) at the school demonstration plots – excited with their harvest of cabbages showing the benefit of using Conservation Agriculture over conventional agriculture. Note the different plots for comparison.
Provision of school meals to all pupils – That's what it is all about!