Breaking the trap of dependency
Breaking dependency at Mukinyai, Kenya or indeed many other rural villages across the world, is a challenge if the population is poor. Poverty becomes the accepted status quo. There are few choices to escape poverty. The reliance on others to help is understandable.
Feeding Futures decided early on, that working in partnership with the community of Mukinyai, Kenya to break a dependency from external help was the only real solution to lifting individuals and communities out of poverty. Donations can meet a short term need but if those donations dry up, the people return to the same position. Building on learning and valuing individuals demonstrates 'a can do' culture. Donations to support that work are an effective way of travelling towards a self-sufficient community.
In 2018 we built a kitchen and store to facilitate providing cooked breakfasts and dinners to the children of Mukinyai Primary School. Trainers were appointed to promote Conservation Agriculture and develop  comparative plots to demonstrate the difference between Conservation and Conventional farming methods.
After a 9 month period of Covid-19 restrictions within the community, partners came together at a 'Review of Progress'. Mary the head teacher hosted the meeting of 24 people at Mukinyai Primary School. The Feeding Futures team, parents, community and farmer representatives were joined by members of the school Board of Management, the clergy and special guest Mr. Sylvester Angoye, Molo sub-county Director of Education.
Presentations were made and group discussions took place on the following points: –
What has worked best?
What needs improvement by whom and when?
Expectations within the next six months?
An action plan was formulated and circulated to all involved.
Key statements made at the Review
A few thoughts from Mary, Head Teacher at Mukinyai Primary School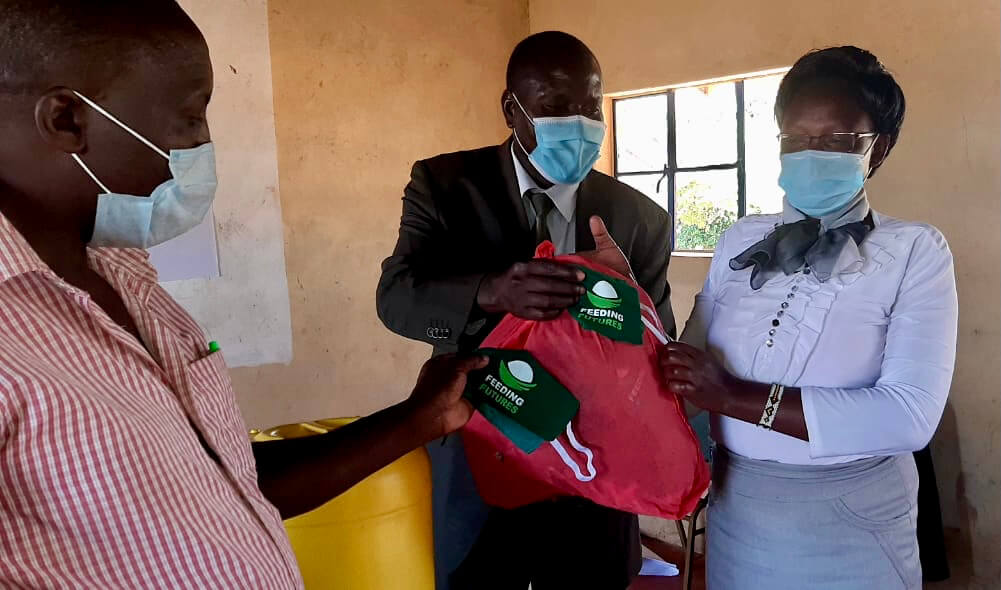 "This programme increased access, retention and good performance of the pupils in this particular school."
"..where the school had always been last in the sub-county it has now moved two slots up from the last slot of the grading system in Molo and they are happy to be 3rd last and will now continually move up the ladder."
"Needy pupils can now access at least two meals a day with one of the meals being at school since their parents cannot afford to provide breakfast or lunch at home which has been provided at school for the last 2 years".
A few thoughts from Teresa, a local parent and farmer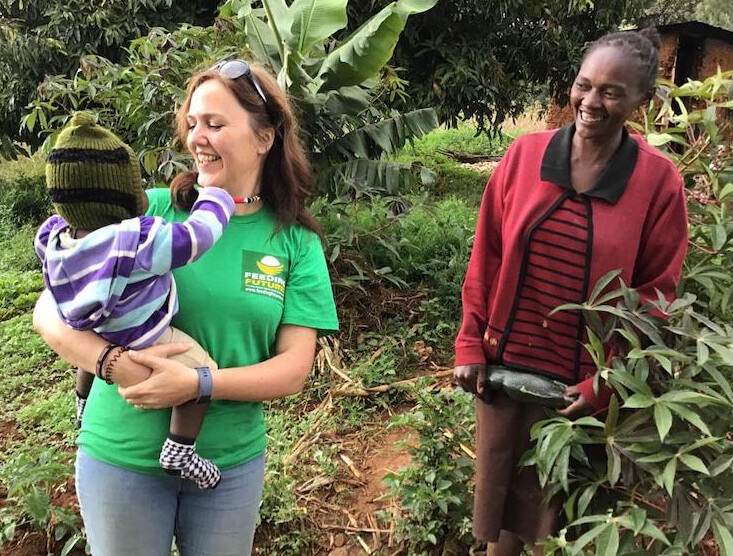 At the Review, Teresa who has been with the programme since its initiation has achieved high attendance. The take up of the farming training caused her to tell us that "through the training I have been able to grow tomatoes which gave me enough capital to start a grocery shop, buy a dairy goat and renovate my house." 
Last year she told us how through the sale of excess crops she had been able to build a house on her father's plot.
A few thoughts from Molo sub-county director of education, Mr. Sylvester Angoye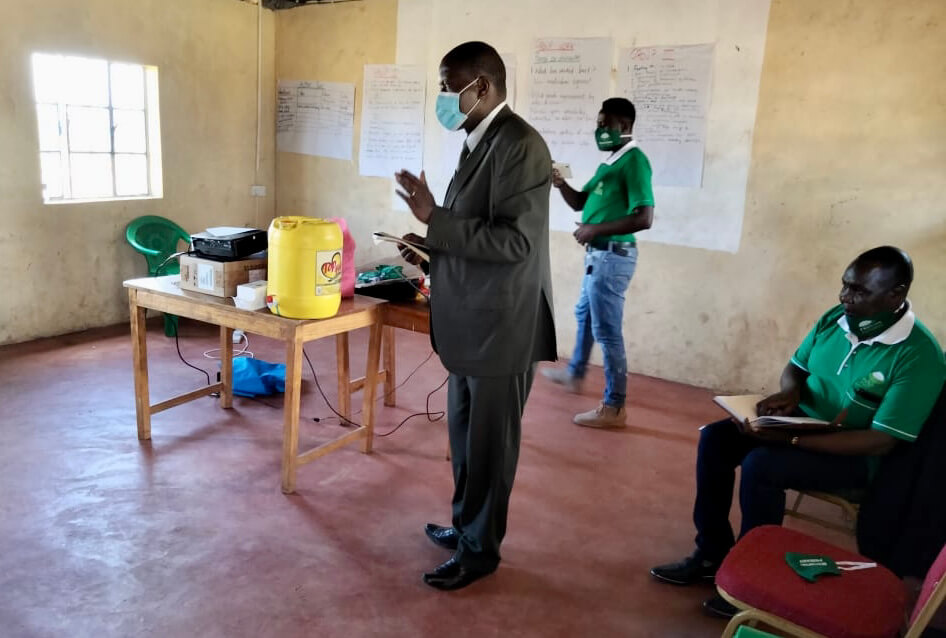 The Molo sub-county director of education, Mr. Sylvester Angoye was an honoured guest at the Review Team meeting.
He commended Feeding Futures for their plans on sustainability through farmer empowerment programmes. "When there is enough food in the home and a predictable source of income in a family, you can be assured of sensible partnership in the school feeding programme."
He remarked that this charity's' approach of breaking dependency created by donors by encouraging independence in the society was ideal. "There should be unity of purpose which will enhance successful partnership. Finally, where the community play an active role in the programme, and the charity moves to another community, they will sustain the programme."