WE BELIEVE IN CHANGE
Each class at Mukinyai Primary School is responsible for a 6 x 6 metre patch of land at the school. Naomi (Training & Development leader) and Sam (Development Support & Livestock) work with each class to teach them how to:
prepare the soil to grow crops
sow seeds
keep the area weed free
use organic ways to fertilise the crops at appropriate times
observe for and manage organically any pests that are found
harvest and store crops grown
maintain mulch cover throughout the year
The children in each class are encouraged to ask their parents or guardians for their own small plot at home to help reinforce the learning both they and the adults receive through Feeding Futures conservation farming training.
Children enjoying collecting mulch at Mukinyai Primary – an important element of conservation farming.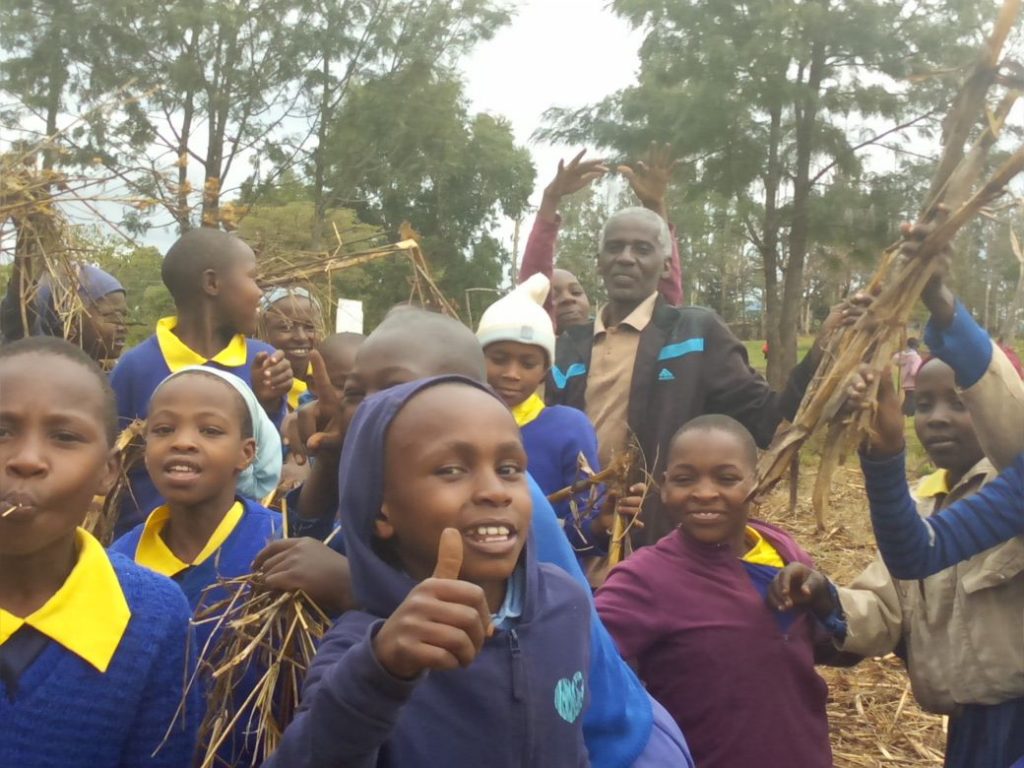 CHANGE A LIFE TODAY
As long as poverty, injustice & inequality persist, none of us can truly rest. It doesn't take much to change a life. Get in touch today and start making the difference.